Cieszanowice Distribution Substation
---
PROJECT STATUS
EMPLOYER
CATEGORY
PROJECT DURATION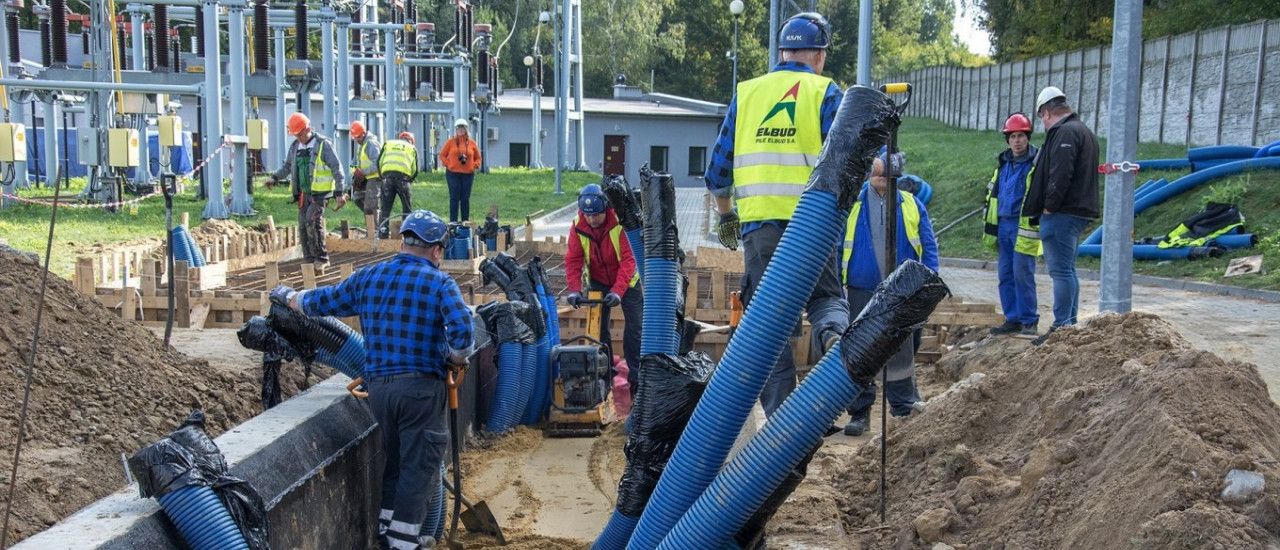 Project description:
TAURON Dystrybucja has started the construction of a stationary energy storage system, whose task will be to manage more efficiently the energy received from wind farms, improve energy parameters and stabilize the operation of the power grid. The project is being built in Cieszanowice in the Opolskie Voivodship.
The energy storage system is being built in the area of the Cieszanowice Distribution Substation in Kamiennik municipality. The main task of this substation is to transmit to the grid the electricity generated in the nearby wind farm in Lipniki.
- The essence of the project is to create such an energy storage system which, as a part of the distribution system, will effectively manage the electricity obtained from wind power plants and provide services essential for the safety and reliability of the system - explains Jarosław Broda, Vice-President of the Management Board of TAURON Polska Energia. - The aim of the project is also to improve the parameters of energy quality and greater availability of electricity for our customers - adds the Vice-President of TAURON.
From the point of view of the project's objectives, this location is very beneficial because the substation in Cieszanowice cooperates with the Lipniki wind farm located 7.5 km away. This type of farms are characterized by high variability of energy production volume compared to other RES sources, and at the same time represent the largest share in electricity production in Poland, among all renewable energy sources.
- We hope that the experience gained with the storage system in Cieszanowice, especially in the field of technical and economic usability of the system, will be used in other locations where unstable energy sources are installed. The project is also to confirm in practice the benefits of electricity storage based on innovative energy storage using electrochemical cells - says Tomasz Rodziewicz, head of the Innovation and New Technologies Office at TAURON Dystrybucja.
The pilot stationary electricity storage system under construction in Cieszanowice will have a rated power of 3.16 MVA and a usable capacity of 774 kWh. For the implementation of the project TAURON Dystrybucja obtained co-financing from the European Union funds under the Operational Programme Infrastructure and Environment 2014-2020. The construction works started at the beginning of September 2020.
The construction will be handled by a consortium of Griffin Group Energy and a Swiss company, Leclanche. The subcontractor of infrastructural works will be PILE ELBUD from Kraków.
Source: Tauron Polska Energia
preparing comprehensive design documentation (including the detailed design) together with obtaining a building permit and performing other activities required by the Construction Law,
performing civil engineering works on the basis of the prepared design documentation, such as:
construction of foundations for containers
construction of grounding grid
placement of the container
construction of a 15 kV cable line
installation of battery modules